What's New At SunMaxx...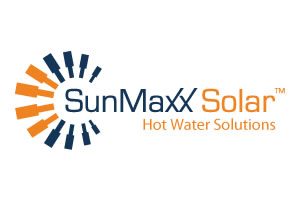 What's New At SunMaxx …
Did you know SunMaxx Solar has opened a new office in sunny San Diego!?  Our flat plates and evacuated tubes are now soaking up sun to the Maxx! That's right – we have expanded our business to the west coast, giving you even better service; including in-house engineers, a sales team, and customer service representatives. P.S.  Your shipping and freight costs may even drop dramatically considering our new warehouse in Rancho Cucamonga, CA ALSO…
SunMaxx Solar introduces the latest in Flat Plate technology.
Sizzling Summer Specials
You're about to love our evacuated tubes even more…  
 We are celebrating our new move to California by offering you a special price on our 30 tube ThermoPower VHP-V1's.
For a limited time, you can purchase a 30 tube set for only $748.00!!
(At this price, you may want to stock up)
Other Deals for Our Special Dealers
Commercial Storage Tanks Starting at $1-$3/gal
Bio-Friendly Evacuated Tube High Temp Glycol:           $8 – $15/gal
4 x 8 Flat Plate Collectors TitanPower-AU32 Series:  $525-$592
3/4″ Dual Stainless Steel Solar Piping; Made in Switzerland! $525 / 80ft roll!
Custom Commercial Pump Stations: 100-10,000 sq ft collector arrays (Load and solar size heat transfer stations with energy monitoring).
SunMaxx Solar's Streamline Manufacturing Program     
The StreamLine Manufacturing Program offered exclusively from SunMaxx Solar brings our customers one step closer to our manufacturing lines. Help SunMaxx Solar and our installation partners grow by enrolling in the StreamLine Manufacturing Program and earn up to 50% off on your next solar equipment purchase. The StreamLine Program works by rewarding customers who commit to production line capacity for our main product series. HOW IT WORKS? At the beginning of every month SunMaxx Solar will provide a list of products with pricing and available quantities based on expected lead time for the respective items. Lower price points will be provided for customers who commit to inventory earlier on. No annual volume commitment or contract required. WHY? We want to see solar thermal succeed! Full production lines equals affordable innovative solar thermal products for all of our customers. Together SunMaxx Solar and customers can partner together to reduce manufacturing costs and lead times for all product lines. CURRENT ELIGIBLE PRODUCTS FOR STREAMLINE MANUFACTURING: TitanPower-ALDH29:
Tier 1
Price: $625.00
Quantity Available:43
Tier 2
Price: $489.03
Quantity Available: 97
Tier 3
Price: $380.36
Quantity Available: 54
Tier 4
Price: $347.76
Quantity Available: 22Offer Valid from 7/11 to 8/18 Delivery Date: 8/18 Minimum Order Quantity:0
CALL US NOW TO ENROLL!
1.877.786.6299
Additional Products will be available through SunMaxx Streamline Manufacturing on 7/17/2013! Save up to 70% off MSRP.
Marketing Tip
Thinking Local = Making Your Brand Powerful
We all have incredible aspirations to take our businesses to the international market. We want to "think big","take it to the next level", or "go global" when it comes to marketing our products. But is it worth your time and energy to think that way?According to Inc.com, a leading business magazine, the world is now becoming more and more localized. Sure, there are plenty of untapped markets out there. But to go global, you must start local.
New data from IESE Business School, shows the world is now highly localized. The article points out these facts for you to consider:
In 2011, only 2% of voice calls were international. If you include internet phone calls, like Skype, the largest number you get is 7%
Exports comprise only 20% of the world's GDP
10% of foreign direct investments went global
10% to 15% of Facebook friends do live in the same country
First-generation immigrants make up 3% of the world's population.
Manchester United has become a wealthy football team by emphasizing their locale. Elite high-end fashion from Milan, Italy, is not manufactured in China, but shines a spotlight on the city's local textiles and beautiful handiwork. Stoke-on-Trent is considered to be the home of British pottery, only because pricey Emma Bridgewater ceramics are still made by hand there. You need to articulate and master your local roots. If you want to become an internationally recognized company, the first place to start is home.
Sales Tip
Using Value to Influence Buyer Behavior & Decisions
Today's organizations must depend on products, service, and brand to provide an atlas for its buyer's perceived values. In the internet social age, here are some variables to keep in mind:Buyer Experience: Current and previous buyer experience impacts a buyer's perception of the value a company can bring to their challenges and environments.Engagement: Evidence overwhelming shows that involved and engaged buyers shape the buyer's perceived value of making a decision to purchase your product.Knowledge: Information for problem solving and sharing knowledge can definitely help your business. Posting content just for the sake of having content is only exhausting buyers these days. Talk to your clients and ask them for their knowledge on your products, or even just their experiences using them. You will find yourselves learning from them, and you may be surprised at how much they appreciate the fact that you asked. The sales will soon follow.Network: The more people you reach out to, the more people will want to buy from you. Get involved in organizations, associations — even mingle during doughnut hour after church! The more people who know about your company, the more value others will give to your company, and especially you.
 If you want additional sales tips, don't hesitate to contact your SunMaxx Solar Sales Rep
Tech Tip
How do I increase solar energy production in the winter and lower stagnation frequency in the summer?
By tilting your collectors at a tilt angle 10-20 degrees greater than the latitude at your location.
To see our full listing of technical tips, click on the link below!
Tell Us What You Think!