What's going on at SunMaxx...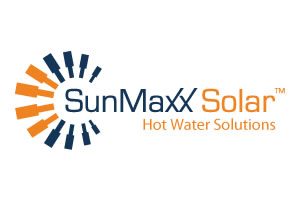 The SunMaxx Solar Family Would Like To Wish You & Yours A Wonderful Thanksgiving Holiday!
Over the last couple of weeks, we've been busy with everything from website updates to engineering services to installation projects!
We created a new layout for our highlighted reference projects.  It provides a wealth of important information about each installation project we've highlighted, such as collector type, energy production, solar fraction and more.
 We created a new print layout for all reference projects.  This will give you the opportunity to save them as pdf files that you can upload to your own website, send to customers, etc.
We've been busy putting together an exciting new program!  In this newsletter, we are introducing the SunMaxx Spotlight Installation of the Month!  Check out the details below!
What's exciting at SunMaxx...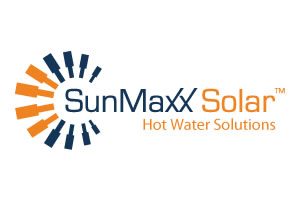 Introducing The SunMaxx 
"Spotlight Installation of the Month" Contest!
We love our dealers' success!  And we want to highlight your great work for other SunMaxx Dealer/Installers...and the whole world...to see.  So we started the SunMaxx Spotlight Installation Of The Month Contest...
Every month, the SunMaxx Team will select one installation submitted by you, our team of installers, to feature as our Spotlight Installation.
When your install is selected as the Spotlight Installation, you will get...
The month's Spotlight Prize
(could be a gift card for you to use for something new for the office or to take the family out to the movies...could be SunMaxx products or marketing materials to help boost sales even more!)
A press release written by the SunMaxx Marketing Team & distributed to our PR list
(our PR distribution reaches hundreds of press contacts nationwide and is featured on more than 30,000 Facebook, Twitter and LinkedIn profiles --- that's massive exposure for you!)
The "Featured Installation" space on our website homepage & the dealer portal
(talk about great exposure and some serious bragging rights for you and your business)
A "Spotlight Installer" certificate to frame and hang in the office
(let your employees and customers know just how great your team has done by proudly showing your status as one of SunMaxx's finest installers!)
Sound like a pretty sweet deal to you?  Great!  
And, here's the best part...
You really don't have to do anything more than you're already doing...selling SunMaxx systems, installing them and servicing your customers like a true professional.
Ready to submit your first project?  Here's how to do it...
Head on over to the SunMaxx Dealer Portal (www.sunmaxxsolar.com/dealers), click on the "Project Submission" button, then just fill out the quick form and upload a couple of images (it really only takes a minute or two to do it) and you are instantly entered.
(Oh, I forgot to mention, not only will this enter you into the "Spotlight Contest", but it will also handle your warranty submission (yep, two birds with one stone! --- And you can enter as many projects a month as you want to increase your changes of winning!)
So, head on over to www.SunMaxxSolar.com/Dealers and submit your first project today!
I might just be calling you in a few days to send over your prize!
Amazing Deal / Product Highlight
SunMaxx Offers Dealer Marketing Materials 
SunMaxx provides a wide array of marketing materials aimed at helping you promote your company's products to potential customers.  These kits include marketing & sales tools needed to get you started and getting customers and closing sales immediately, including professionally developed marketing kits designed to help facilitate customer outreach.
SunMaxx CEO, Adam Farrell says, "In today's economy, many people don't have the time or the resources to develop & execute their own marketing campaigns.  SunMaxx is able to do a lot of the behind-the-scenes work for our dealers, so they can focus on supplying top notch service to their customers. The marketing materials we've introduced help installers raise awareness of their business while educating customers about solar thermal."
1. Dealer Brochure Kit (SKU: MKT-BROCHUREKIT):
The SunMaxx Brochure Marketing Kit features beautifully printed copies of the brochures and spec sheets for our best-selling SunMaxx solar thermal products and systems.
2. Dealer Home Show Kit (SKU: MKT-HOMESHOW):
The SunMaxx Home Show Marketing Kit includes SunMaxx "Authorized Installer" banners, posters, t-shirts, leave-behinds and more to get your business moving.
3. Pro Dealer Kit (SKU: MKT-PRODEALERKIT):
The SunMaxx Pro Dealer Kit includes a complete HelioMaxx DHW system, filling station, demo collectors - everything you need to show off solar thermal to your customers.
4. Dealer Pro Plus Kit (SKU: MKT-DEALERPROPLUSKIT):
The SunMaxx Dealer Pro Plus Kit combines all the very best dealer marketing materials direct from the SunMaxx Marketing Team! You get all three of our dealer kits (above) in one package.
5. Dealer Starter Kit (SKU: MKT-DEALERSTARTER)
The perfect tool for new SunMaxx solar thermal dealers and installers, the SunMaxx Dealer Starter Kit includes tons of great marketing and sales tools to get you started and getting customers and closing sales immediately. The SunMaxx Dealer Starter Kit is the "must-have" solar thermal sales kit for all new SunMaxx dealers.
Marketing Tip
Yellow Pages Ads That Actually Sell!     
It's just about that time of year for your new Yellow Pages ad!Are you still advertising there, or have you abandoned this one-time megalith of marketing for greener, more modern lead generation channels (if you have left the YP behind, honestly, I can't blame you).But, if you are still placing a Yellow Pages ad every year, here are a few best-practices you can use to make sure you can the highest possible return on your investment.
Avoid looking just like everyone else
(almost every ad in the Yellow Pages looks just like every other ad on the same page - a logo, a phone number, the business name, maybe the address, maybe the website and a catchy slogan. Avoid this - stand out - use your space creatively - offer readers something exciting (maybe a free home energy analysis or a seat at a local "Energy Efficiency Lecture" you are giving every month) - fill your space with helpful, useful information for your prospects - you are paying for that space anyway so you might as well use it)
Use a tracking system to see what kind of return you're getting
(marketing is metrics - numbers. There are a few simple (and really cheap) ways to measure how many calls or web visits your Yellow Pages ad is actually generating - the first is to use a separate phone number just for your Yellow Pages (through a service like Ring Central or your current 800 number provider) or you can use a special url (page) on your website that is only accessed by typing in the URL in your Yellow Pages ad - this way you can simply use your Google Analytics account to see how many people visited that page and know that most (if not all) came straight through your Yellow Pages ad
Use your Yellow Pages ad to push readers to your online properties
(make sure that your website (that special link we talked about - say www.YourSite.com/YPFriends), your facebook page, and your other online marketing platforms are prominent and easily reached through your ad - this will give your ad legs and allow readers to access far more content from you than you could hope to fit into even the largest full-page ad)
Give your ad the "professional touch"
(if you really want to maximize the impact of your Yellow Pages ad, I would recommend maybe hiring a local copywriter (look for someone who has some training or knowledge from great copywriting teachers like Dan Kennedy, Joe Polish, Gary Halbert, etc - you can just ask them where their writing training/influences come from) to write you up a great Yellow Pages ad to run if you aren't really a marketing or copywriting type of person - good copy in your ad can increase responses and ROI by many multiples)
Bigger is not always better
(if you can say everything you need to say, and make your offer to readers in a ¼ or 1/8 page ad instead of a half or full page - then do it! Save yourself the extra money and use it to reinvest into another marketing vehicle)
If you have any questions about how to put these helpful tips in place for your own upcoming Yellow Pages ad, don't hesitate to email the marketing team:
Casey casey.s@sunmaxxsolar.com | Matt matt.b@sunmaxxsolar.com
Sales Tip
Utilize Engineering Services at SunMaxx...
90% of proposals that use our engineering services close!  That leads to increased sales and installations for our customers.
We offer a detailed schematic with all components clearly outlined and identified (also matching to quote) --- saving valuable time on installation and labor dollars.
The schematic allows you to pull a permit which is needed for installation.
Sequence of operations with maintenance manual available as well as internal support from our engineering team.
Allow Sunmaxx to take onus and support you throughout the sales and installation process, as it is our design.  If you choose not so use our design, but use our products you'll need to sign a waiver.  If later on you have technical issues you could rack up $$$ trying to fix them but you could easily prevent it by using Sunmaxx engineering services.
We have experience of 10,000 systems nationwide.
Typical services range from $200 to $500, and if you order system engineered through Sunmaxx you'll get $100 back off engineering service to system cost!
Tech Tip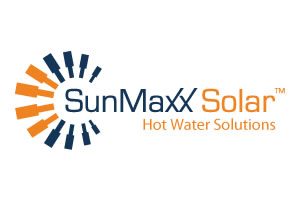 How Do I Mount Solar Collectors To A Metal Roof?
SunMaxx makes it easy! No need for roof penetrations. We have clamps that mount directly on the seam of a metal roof, making installation quick and painless!
Solar Training Workshops
SunMaxx offers Solar Thermal Training Workshops 
Experienced, professional trainers - so you get the first-hand tips, strategies & secrets that put you head and shoulders above your competitors...
Complete hands-on training - so you learn by actually installing...NOT reading a book...
Credit hours toward your NABCEP Certification - so you don't waste your time & money on "manufacturer-centric" training...
The skills & confidence you need to succeed, whether you're a beginner or experienced installer
Click below to learn more & register for 
December training:
OR Call Us At
1.877.786.6299 
(1.877.SUN.MAXX)
Updates & News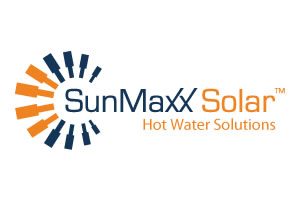 1. HelioMaxx Pre-Packaged Kits
As you heard last week, SunMaxx streamlined their line of Pre-Packaged Kits, making it even easier to choose the right kit for you!
Since we updated our kit selection, we also updated our pricing.  We now have turnkey pre-packaged kits AS LOW AS $2901.30, plus cost of collectors.
Below is a link to further information on our kits:
2. TitanPower Plus-SU2.4 Solar Collectors
We have a ton of these flat plate solar collectors in the warehouse so we're offering you a deal so we can exhaust this inventory!
Product Features: 
12 Year Warranty
Optimal Performance
Universal Application
Easy Installation
SRCC OG-100 Certification
Low Cost - As Low As $708 per collector
Commercial and residential applications
Free Shipping on eligible orders (Continental United States)
Where have these collectors been installed?
SunMaxx TitanPower Plus SU2.4 Flat Plate Solar Collectors are installed at Westchester Community College in New York and countless other commercial, as well as residential applications. See for yourself...
Call SunMaxx Solar Today!
          (786.6299) 
Press Releases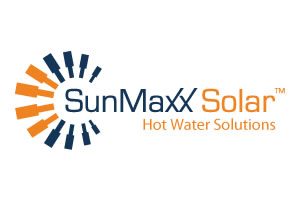 Tell Us What You Think!