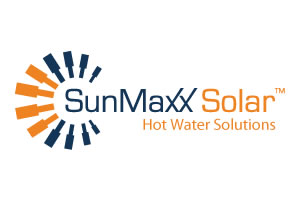 SunMaxx Solar, a leading vertically integrated manufacturer of solar thermal systems, is seeking an experienced network and IT technician.
In this position, you will be responsible for the day-to-day maintenance of company IT infrastructure, including computers, printers, routers/network, our VOIP phone system, data backups, file servers, and other items. In addition, you will be responsible for setting and maintaining company policy for backups, configuring and maintaining our dedicated web servers, configuring email accounts and other credentialed software resources, and a number of other IT-related tasks common to a tech-heavy modern company.
Finally, some work in maintaining and extending the online marketplace and shopping cart of our sister company, silicon solar, will be required as well. This may involve technical work as well as a small amount of marketing-related effort.
Experience working with common CMSes (WordPress, Drupal, Wiki) is beneficial, as the position will involve configuring and maintaining these systems. In addition, some experience in common web-scripting languages (PHP, Perl, Ruby) and knowledge of MVC architecture will be very helpful. Familiarity with Linux OSes (Red Hat, Ubuntu) is a must, both to assist in configuring our dedicated linux/whm servers as well as managing our company desktops (most of which are Ubuntu-powered).
High energy, dedication, a passion for renewable energy, and the ability to work in a fast-paced environment are critically important.
If you are ready for an adventure guaranteed to push you to new levels of excellence, while working to make renewable energy a reality, then please apply!
| | |
| --- | --- |
| Job Title: | Network/IT Tech |
| Department: | IT |
| Job Posting Date: | July 25, 2012 |
| Location: | Conklin, NY |
| Position Type: | Full Time |
| Reports To: | CEO |
If interested in applying for this position please send a cover letter and resume to one of the following:
Fax or E-mail:
(607) 216-9530 or humanresources@sunmaxxsolar.com
Subject Line: Attention: HR Manager
Mail:
Human Resources
SunMaxx Solar Inc
56 Broome Corp. Pkwy
Conklin, NY 13748
Tell Us What You Think!