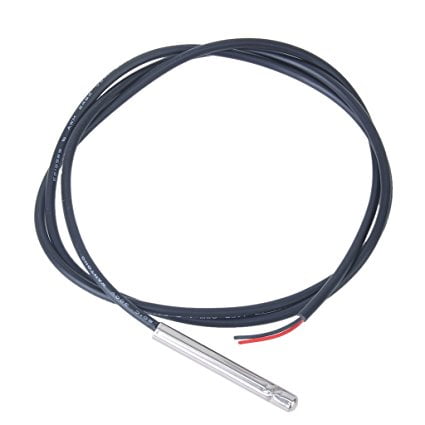 PT-1000 Controller Sensor Low Temp
PT-1000 Controller Sensor Low Temp
Compatible with different solar controllers
Sensor Diameter: 0.21in
Sensor Length: 1.1 in
Wire Length: 78.74in
How to order? 
Place your order online or contact our office to order directly with the sales team.
Orders placed online will be confirmed within 24 hours by our order team.
SunMaxx Solar™ is a manufacturer of solar hot water equipment.
Availability and production lead-times vary based on our production queue.
Manufacturer Direct Pricing
Please note the referenced prices online are for manufacturer direct pricing only. For wholesale & distribution inquires, please contact our office for an offer.
Want to speak with our office? Call us 1-877-786-6299
Advantages of SmartMaxx Series products for Solar Hot Water Systems
SunMaxx SmartMaxx series products ensure precise recognition of the Temperature difference and optimum use of energy.
Temperature sensors with PT1000 sensor elements ensure precise recognition of the temperature difference and optimum use of energy

Guaranteed degree-accuracy according to DIN EN60751
Ideal for small commercial and large residential solar hot water and heating systems

Designed for high-volume production and are fully compatible with wet, aggressive media
1
View of the electrical diagram
If required SunMaxx Solar provides full permit package with electric schema included for your project.
2
Connect the SmartMaxx-VFS flow meter to the controller
The cable wire from the flow meter should be connected to the 4-pin connection in the controller
3
Connect the sensor to the controller according to the electrical diagram
There are two ferrules protruding from the sensor, which should be pulled through the hole in the controller housing and connected according to the diagram using a flathead screwdriver.
4
Fix the position of the cable using the clamps that are in the controller housing
5
Make sure you have connected the wires correctly.
If you make a mistake, you can always reposition the ferrules using a flathead screwdriver and rewire the connection to the correct slot in terminal.
6
Close the controller and screw the two parts of the housing together.
What parts & accessories do I need?