FlowMaxx™ Series
Solar Piping Products & Accessories
SunMaxx Solar's pre-insulated line set is designed for outdoor use without the need for additional insulation or protection. With standard sizes ranging from 5/8″ to 1″ in diameter and 3/4″ insulation, these line sets are versatile and easy to install. Each line set also comes with outdoor rated thermostat wire integrated into each roll for added convenience.
Whether you're a DIY homeowner or a professional installer, our pre-insulated line sets are a reliable and efficient solution for your solar hot water system.
Less connections = less leaks (82 ft rolls)

Pre-insulated saves time during installation

Incorporated sensor wire eliminates time needed to run sensor & communication wires

Our reusable connections feature couplings or transitions to standard NPT fittings, ensuring compatibility with a wide range of systems. These connections are designed with all-metal to metal seals, eliminating the need for gaskets and ensuring a secure, leak-free seal.
Related Documents & Downloads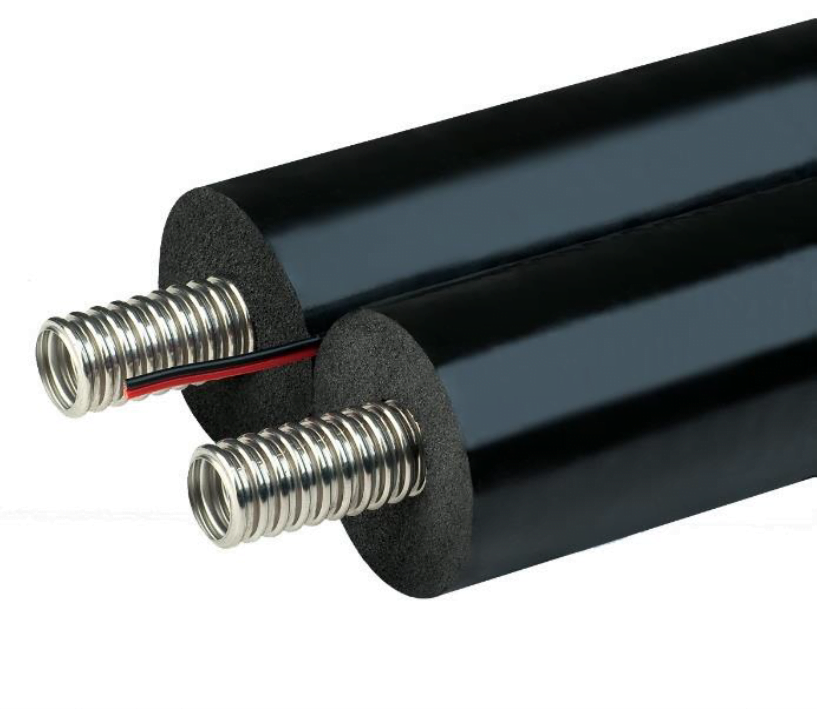 Questions?
Ready To Get Started?
Get more information or order our Solar Piping Products:
AVAILABLE NOW
Lineset Available Models
Below is a list of available SunMaxxSolar lineset components required to complete your hot water system. We strongly recommend using the parts of the system provided by us to ensure its proper functioning.