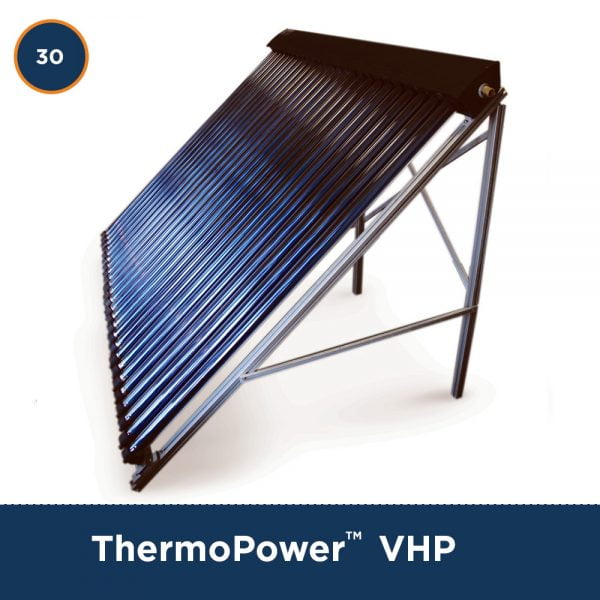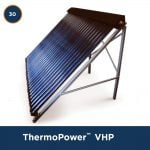 ThermoPower™ 30 Tube Evacuated Tube Solar Collector
SunMaxx offers a high-quality and reliable solar solution with their 30 tube evacuated tube system. With a 10-year warranty and 1″ NPT connections, this system has been manufactured since 2006 and is OG-100 certified. It is available in both drainback and closed loop systems to meet your specific needs.
10 Year SunMaxx Warranty
1″ NPT Connections
Manufactured since 2006
OG-100 Certified
30 Tube Evacuated Tube
Drainback or Closed Loop System
How to order? 
Order online or contact sales team directly
24-hour online order confirmation
SunMaxx Solar™: solar hot water equipment manufacturer
Availability and production lead times subject to production queue
Direct-from-Manufacturer Pricing
Experience the value and benefits of our manufacturer-direct pricing on all online listings. For wholesale and distribution inquiries, we encourage you to reach out to our office to receive a tailored offer that meets your needs.
Looking to connect with our office? Give us a call at 1-877-786-6299, and we'll be happy to assist you!
Evacuated Tube Collector ThermoPower™ VHP Series
The Evacuated Tube Collector from SunMaxx Solar is the perfect choice for both the do-it-yourself customer and the professional installer. This solar hot water heating system is an all-in-one package that comes with the necessary components and is designed to be cost-effective and easy to install. The Evacuated Tube Collector works with a manifold of tubes that transfer heat from the sun to the water, making it highly efficient when compared to traditional hot water heating systems.
It also requires minimal maintenance, making it a great long-term option for your home. The Evacuated Tube Collector is the perfect way to make your home more energy-efficient and reduce your bills at the same time.
Superior Performance
SunMaxx's Evacuated Tube Solar Collectors offer exceptional efficiency and cost-effectiveness, particularly in colder climates. Unlike other solar collectors, these tubes are freeze-protected, maintaining efficiencies of over 70% even in freezing temperatures. Additionally, their unique design allows for high efficiency even in low-light conditions, making them an excellent choice for winter use.
Designed to provide hot water for a variety of applications, SunMaxx's customers use their collectors for domestic hot water, radiant heating, and pool/hot tub heating at residential, commercial, industrial, and municipal locations around the world.
SunMaxx's Evacuated Tube Solar Collectors are also the most affordable and cost-effective option on the market today.
High operational safety

92% coating absorbance

Suitable for flat roof

Adjusted to mount and connect to large solar installations

Tilt angle up to 75 degrees
Ready mounting system provided

10 years performance warranty

25-30 years expected lifetime

SRCC & Solar Keymark Certified

Free technical support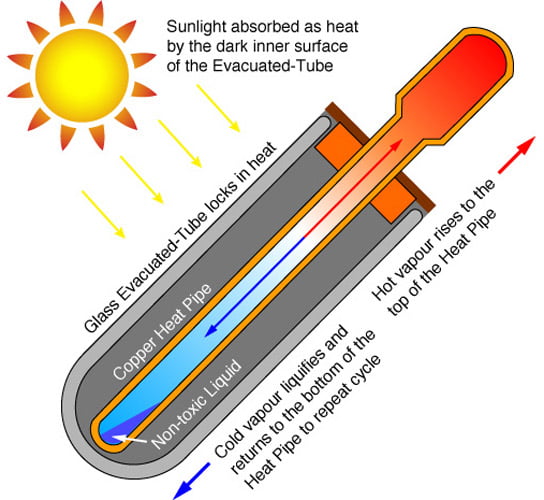 Why SunMaxx Solar
Investing in a complete solar hot water kit from a single manufacturer is essential for ensuring the longevity and efficiency of your solar hot water system. A streamlined approach to sourcing components simplifies the process of installation, maintenance, and servicing.
By choosing a single manufacturer for your solar hot water kit, you can benefit from comprehensive documentation for service and maintenance. This approach helps prevent issues arising from improperly installed or maintained systems. Studies show that over 60% of solar hot water systems fail due to incorrect installation or lack of proper maintenance.
Purchasing a complete kit from one manufacturer guarantees compatibility between components and streamlined support from the provider. This ensures that you have access to knowledgeable experts who can address any concerns or questions related to your specific system. Furthermore, a single manufacturer can provide a unified warranty, eliminating the need to deal with multiple companies in case of any issues.
In summary, investing in a complete solar hot water kit from a single manufacturer is a wise decision for homeowners and businesses alike. It ensures smooth installation, proper maintenance, and reliable long-term performance, maximizing the return on your investment and providing a sustainable hot water solution.