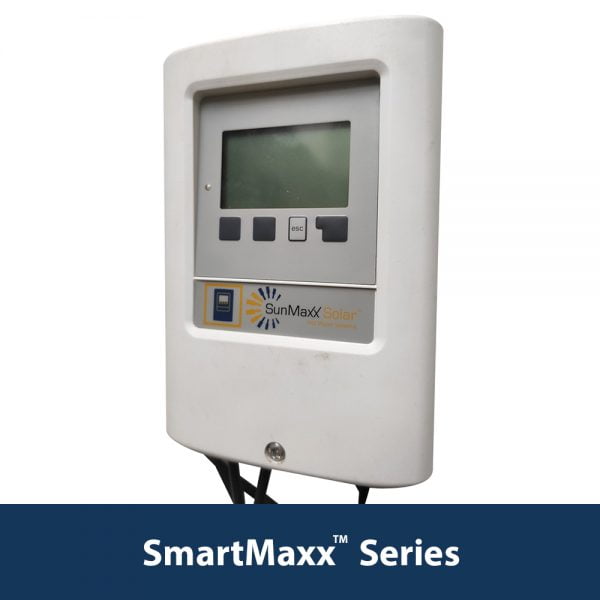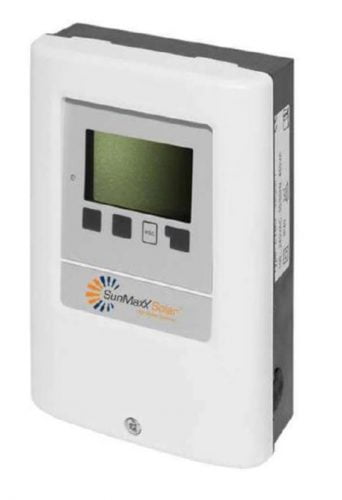 SmartMaxx™ Solar Hot Water Controller for Domestic Hot Water & Space Heating with 3 Relays
Premium commercial & residential solar hot water controller Made by SunMaxx Solar in Germany.
Suitable for 95% of all solar hot water systems
Easy to program and setup (included wizard) 5 min setup
Made in Germany
Three relays (control up to three different pump / control circuits)
Easy mounting bracket on back of each controller
Relay rating 2A (up to 4A if fuse changed)
How to order? 
Place your order online or contact our office to order directly with the sales team.
Orders placed online will be confirmed within 24 hours by our order team.
SunMaxx Solar™ is a manufacturer of solar hot water equipment.
Availability and production lead-times vary based on our production queue.
Manufacturer Direct Pricing
Please note the referenced prices online are for manufacturer direct pricing only. For wholesale & distribution inquires, please contact our office for an offer.
Want to speak with our office? Call us 1-877-786-6299
SmartMaxx™-Pro Controller Series
SunMaxx Solar offers pre-packaged solar hot water heating systems for both the do-it-yourself customer and the professional installer. Each system includes the primary components required when installing a solar hot water heating system. It is our goal to keep our product cost low in order to ensure that we are making renewable energy products more affordable to the community.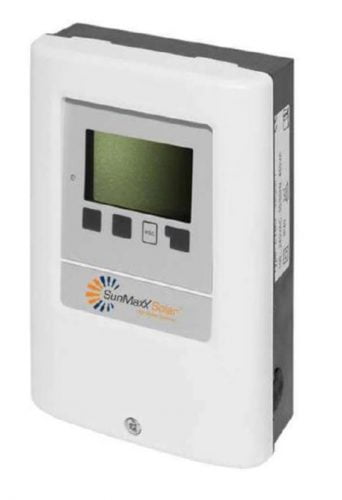 Easy to mount & install
Each SmartMaxx controller includes integrated ease mounting housing (for mounting to a wall or other surface).
Universal with Muli Relays
Universal for all solar hot water systems. Suitable for commercial or residential use. Includes three switch relays. Please see the full manual for all pre-programmed designs.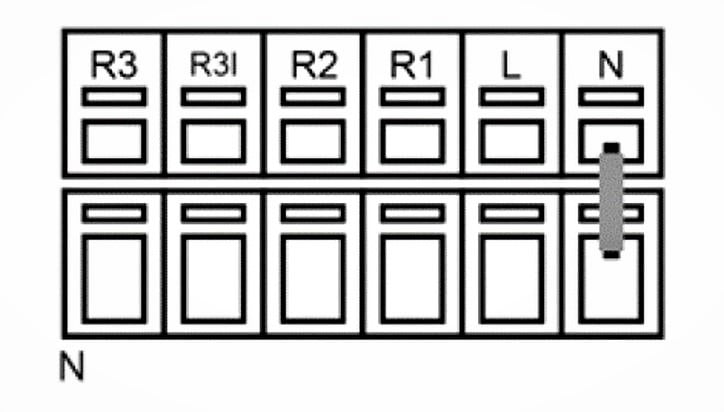 Self-explanatory full text menus for quick understanding

Wiring terminals for up to 6 sensors (PT1000)

Conforms to CAN/CSA E60730-2-9-1 (R2007)
Ideal for small commercial and large residential solar hot water and heating systems

Full Graphical display

Standard SmartMaxx Pro L4 max. amperage is 2A.

The product version can be updated to 4A if needed