SmartMaxx-Pro Large Temp Difference Controller with 2 Relays
$324.94
How much does it cost to ship?
Pickup: All items are available for free pickup at our Bainbridge, New York location or through a distribution partner in Bakersfield, California. Please call to schedule a pickup 48 hours in advance.
For Freight shipments: Please contact us to receive a freight quotation. Freight costs vary on the size of your order and location.
FedEx Small Orders: Items which can be shipped by FedEx are available to be shipped by FedEx within 2-4 days depending on availability.
How do I order? 
Orders can be placed online using the online ordering system. Our office will contact you with the shipping costs and payment for your order once its received online. We recommend calling our team or contacting us by live chat if you have questions about what to order for the first time.
1-877-786-6299 M - F 8AM -5PM EST
SmartMaxx-Pro Controller Series
SunMaxx Solar offers pre-packaged solar hot water heating systems for both the do-it-yourself customer and the professional installer. Each system includes the primary components required when installing a solar hot water heating system. It is our goal to keep our product cost low in order to ensure that we are making renewable energy products more affordable to the community.
Product Description
The SmartMaxx-Pro Series sets a new standard in solar thermal differential control. Combing practical design with a feature rich, crystal clear operator guidance system, SunMaxx can offer sophisticated control in an extremely user-friendly package.
Users are presented with programming and operational information, in graphical or plain text formats in one of many user selectable languages.
These controllers are designed to offer installers and system designers an extremely flexible, feature rich platform capable of system control, data logging and remote administration in one compact, easy to use product. In order to collect data your system also needs SmartMaxx 1″/150 GPM flow sensor and PT1000 sensor elements which ensure full control of a solar hot water system. These Controllers also incorporate a built in MicroSD card slot for data logging purposes, as well as an optional Ethernet module for remote programming, diagnostics and data logging analysis.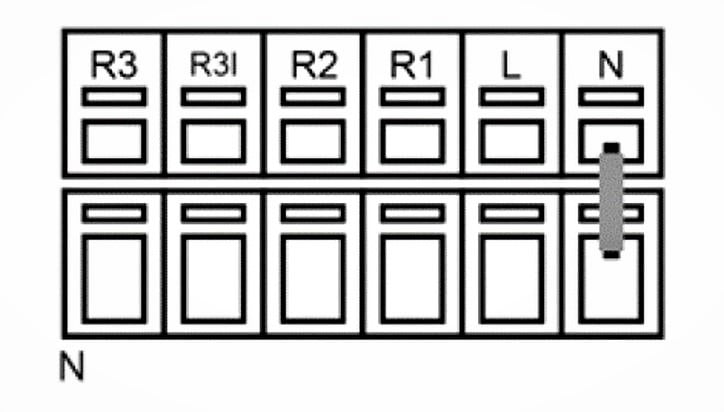 Terminal Connection Details
Terminal
Connection
R1

Relay 1

R2

Relay 2

R3

Relay 3 (normally open)

R3|

Relay 3 (normally closed)

L

Mains Phase Conductor L

R

Mains Neutral Conductor R

Relay Rated Load (A)

2 / 4 (depending on the fuse)
Important Note: Relays which are operating in SmartMaxx Pro L4 have different capacity that the device! Solar controllers are fused at 2A or 4A depending on a version. If the solar system requires a solar pump (UniMaxx Series) which operates on a higher amperage please consider higher fused version. Otherwise the controlling device might be damaged. Please get familiar with product datasheet and call your sales representative.
Self-explanatory full text menus for quick understanding

Temperature sensors with PT1000 sensor elements ensure precise recognition of the temperature difference and optimum use of energy.

Conforms to CAN/CSA E60730-2-9-1 (R2007)
Ideal for small commercial and large residential solar hot water and heating systems

Full Graphical / 128 x 64 dot display control

Standard SmartMaxx Pro L4 max. amperage is 2A.

The product version can be updated to 4A if needed