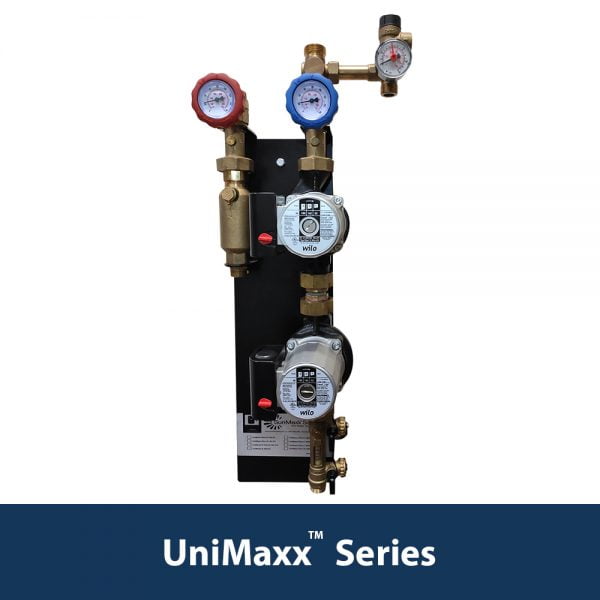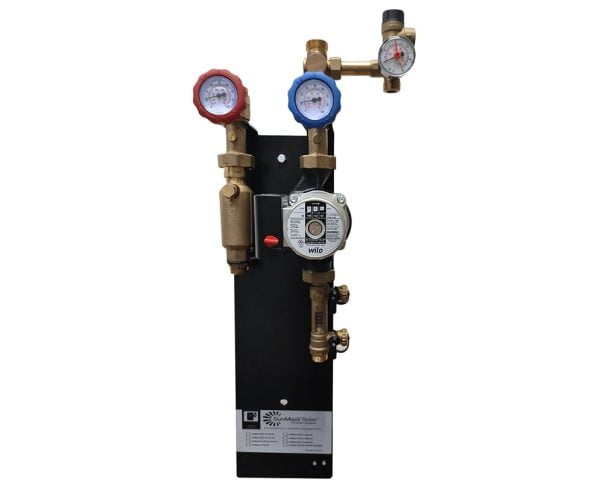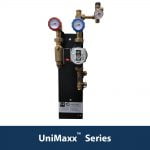 UniMaxx™-Plus Small Commercial Solar Pump Station with PSI Guage
Solar Pump Stations
Best solution for small solar hot water system
Complete construction easy to montage
Uses high quality pump
Pressure gauge is included
How to order? 
Place your order online or contact our office to order directly with the sales team.
Orders placed online will be confirmed within 24 hours by our order team.
SunMaxx Solar™ is a manufacturer of solar hot water equipment.
Availability and production lead-times vary based on our production queue.
Manufacturer Direct Pricing
Please note the referenced prices online are for manufacturer direct pricing only. For wholesale & distribution inquires, please contact our office for an offer.
Want to speak with our office? Call us 1-877-786-6299
Small Commercial Solar Pump Stations
SunMaxx Solar offers pre-packaged solar hot water heating systems for both the do-it-yourself customer and the professional installer. Each system includes the primary components required when installing a solar hot water heating system. It is our goal to keep our product cost low in order to ensure that we are making renewable energy products more affordable to the community.
Product Description
Our UniMaxx™ solar pump station increases solar hot water system installation simplicity and efficiency while decreasing install time and the possibility for errors and need for future troubleshooting.  By combining the circulator pump, main piping connections, controller and T&P gauges, the UniMaxx™ solar pump station becomes the heart and brain of your solar hot water system.
This model is perfect for DIY as well as professional solar hot water installations. It requires basic plumbing and electrical skills to be installed properly and quickly.
Quick Sizing Tools - Save time and energy
Click here to calculate what type and how many connection accessories you need to install the SunMaxx Solar Pump Station!
Upgrade Your Product
Larger systems require a small change in the UniMaxx™ Solar Pump Station. In this situation, there is a possibility to add an additional pump to the system. That is usually called the booster pump. Thanks to that the head (the differential pressure) is the sum of both pumps which are working in series now. The UniMaxx™ can now pump the fluid at higher distances (the head is equal to the sum of both pumps).
Simple Scheme Of Booster Pump Skid
UniMaxx™ Solar Pump Station Components
Before you buy
The price only includes the UniMaxx™ solar pump station with the PSI gauge. Other fittings, adapters,  connections and accessories have to be bought separately. Please check that before making the purchase.
What parts & accessories do I need?
Some parts are not included with a solar pump station . They must be purchased separately. For the assistance please call our sales representative.
Complete, ready to install pump station

Includes a valve for flow monitoring and adjustment

Functional electric and hydraulic pressure tested

Two pumps may be used when additional head pressure is needed
UniMaxx Pump Skids are built with Wilo Star S30 U25 pumps

ISES & ASES Certified

Ideal for small commercial and large residential solar hot water and heating systems

Larger, custom pump systems are available upon request