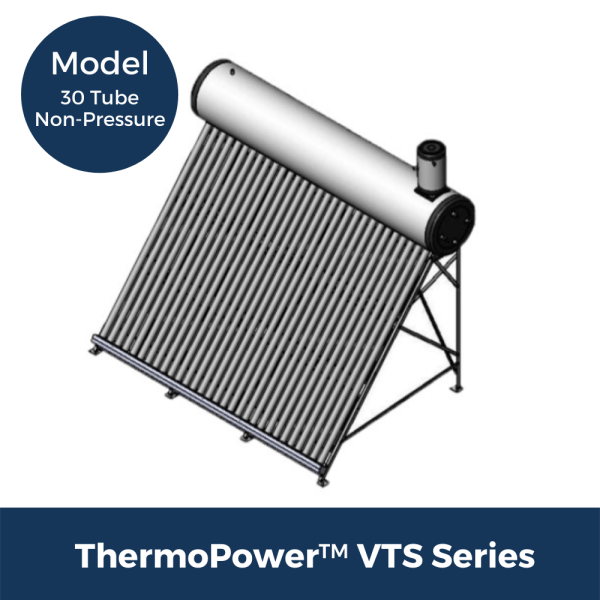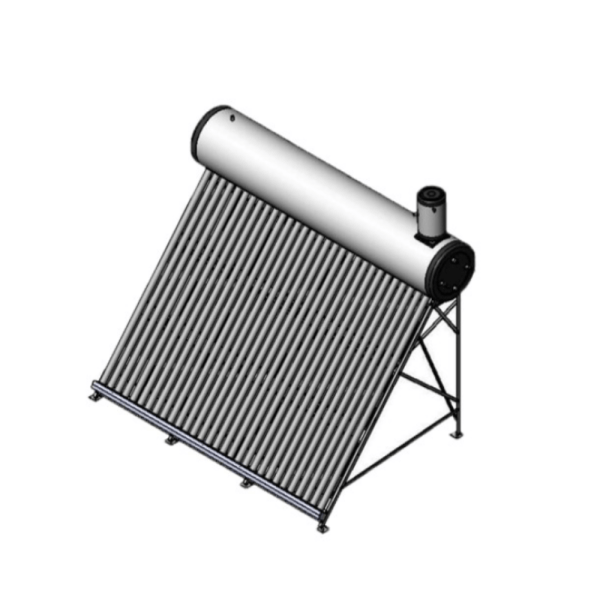 ThermoPower VTS 30 Tube Non-Pressure Thermosyphon Solar Hot Water System
30 Tube 80 Gallon Thermosyphon Collectors
How to order? 
Place your order online or contact our office to order directly with the sales team.
Orders placed online will be confirmed within 24 hours by our order team.
SunMaxx Solar™ is a manufacturer of solar hot water equipment.
Availability and production lead-times vary based on our production queue.
Manufacturer Direct Pricing
Please note the referenced prices online are for manufacturer direct pricing only. For wholesale & distribution inquires, please contact our office for an offer.
Want to speak with our office? Call us 1-877-786-6299
ThermoPower VTS 30-Tube Non-Presure Thermosyphon
The ThermoPower thermosyphon solar hot water kits make going solar easier
then ever before! Our themosyphon systems have been designed by
the SunMaxx engineering team to provide domestic hot water for your
home using the best engineering practices available word-wide. All thermosyphons are plug and play solar-hot water solutions, designed with ease of installation in mind.
Why SunMaxx Prepackaged Kits?
Manufacturer Direct Quality and Pricing:
we deliver the best products at the best price guaranteed.
Reliable Installers: We help you select an
authorized reputable solar installer who has completed certified
SunMaxx training courses.
Engineered for Excellence: All of our
thermosyphons have been engineered to under promise and over
deliver.
Are the collectors included in the kit?
The collectors are included in our prepackaged kits. Why?
Because the thermosyphon system is an all-in-one plug and play system, the collector and mounting do in fact come with the system.  Each ThermoPower thermosyphon has a different number of evacuated tubes to meet a wide variety of hot water needs.
How to Buy?
STEP 1: Call SunMaxx
Solar at 1.877.786.6299, we select and design your system (5-10
minutes)
STEP 2: We find a local
authorized installer to help you on your installation! (24 hours)
STEP 3: Purchase solar
hot water system and have it installed by Authorized Installer! (3-5
days)