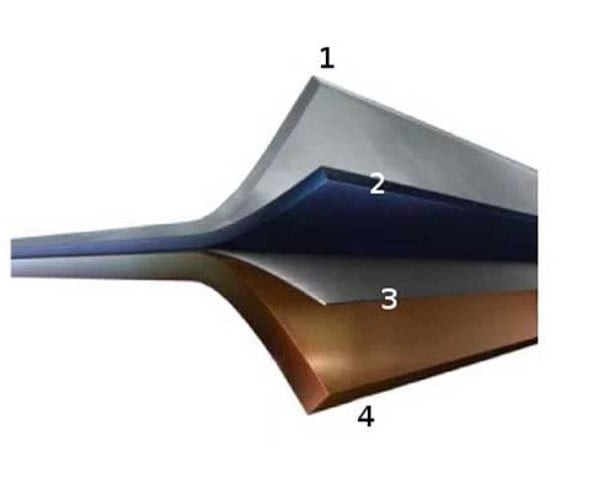 Tinox Aluminum 0.3mm gauge absorber – 1m x 1.25m Roll
Tinox Aluminum 0.3mm gauge absorber – 1m x 1.25m Roll
How to order? 
Place your order online or contact our office to order directly with the sales team.
Orders placed online will be confirmed within 24 hours by our order team.
SunMaxx Solar™ is a manufacturer of solar hot water equipment.
Availability and production lead-times vary based on our production queue.
Manufacturer Direct Pricing
Please note the referenced prices online are for manufacturer direct pricing only. For wholesale & distribution inquires, please contact our office for an offer.
Want to speak with our office? Call us 1-877-786-6299
Tinox Aluminum 0.3 mm Gauge Absorber
The core of each solar thermal panel is the absorber. It has an unique task of collecting the energy which comes from sun. solar radiation is converted into the heat without any loses. Absorbers have a huge influence of amount sun energy is converted into heat.
Superior Perfomance
The TiNOX energy Al is produced in a high-tech sandwich structure of several metal and ceramic layers. The basis of the absorber is an aluminum substrate which is electrochemically polished sealed and optionally anodized before being coated.An infrared reflective layer an adhesion layer and the actual absorber layer which has a multi-layer cermet structure are applied onto the aluminum. The absorber is protected by a thin layer of quartz glass (quartz glass minimizes reflection at the same time) which is very hard and thus scratch-proof protecting the absorber against damage during manufacture.
The absorber has a huge ability to collect up to 50% more energy than non-selective surfaces.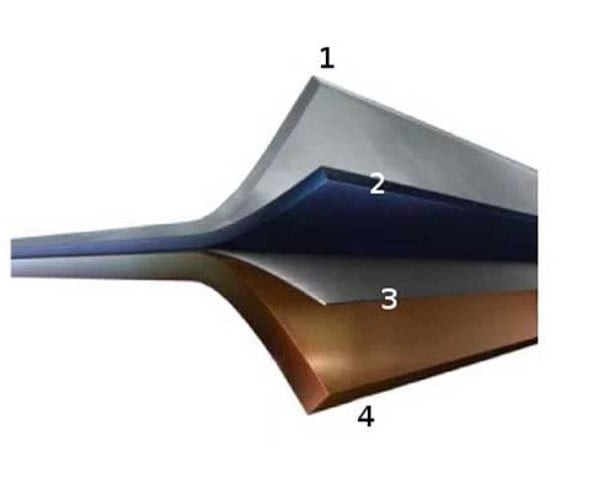 High absorption of sunlight

Advanced technology
Efficient use of solar energy

Minimal heat loses