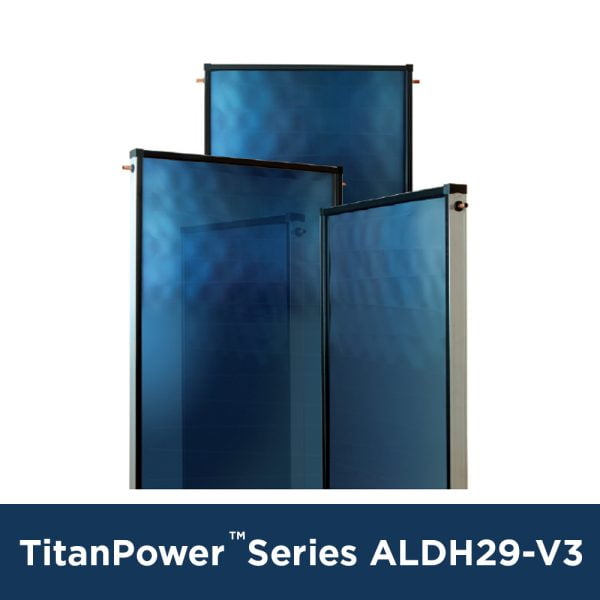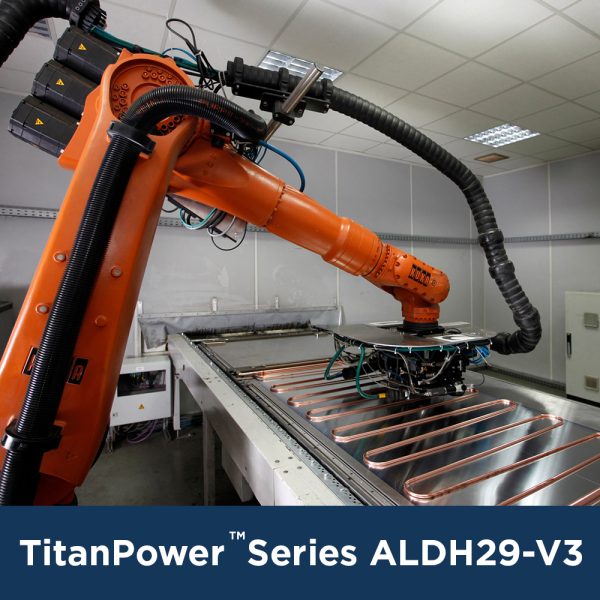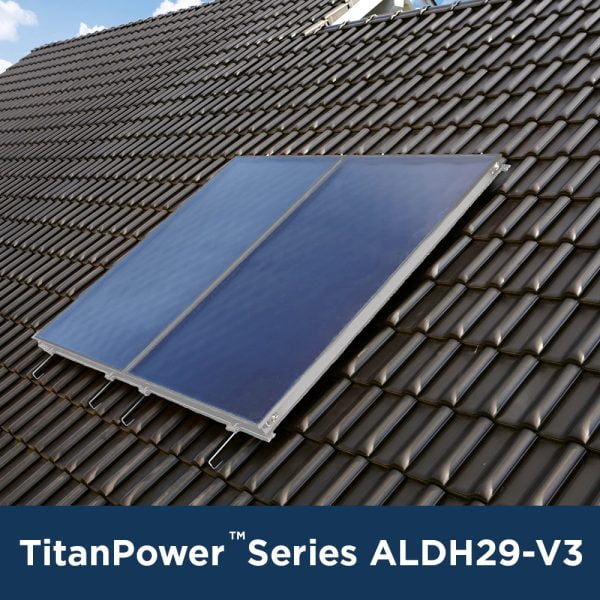 TitanPowerPlus-ALDH29 V3 Solar Flat Plate Collector
11pcs per pallet
Quantity discount (direct pricing)
Made in Germany by SunMaxx
Certified for solar tax credits (ITC) – OG-100
~4 x 8 ft (size), 30 sq feet.
Aluminum frame with laser welded absorber
How to order? 
Place your order online or contact our office to order directly with the sales team.
Orders placed online will be confirmed within 24 hours by our order team.
SunMaxx Solar™ is a manufacturer of solar hot water equipment.
Availability and production lead-times vary based on our production queue.
Manufacturer Direct Pricing
Please note the referenced prices online are for manufacturer direct pricing only. For wholesale & distribution inquires, please contact our office for an offer.
Want to speak with our office? Call us 1-877-786-6299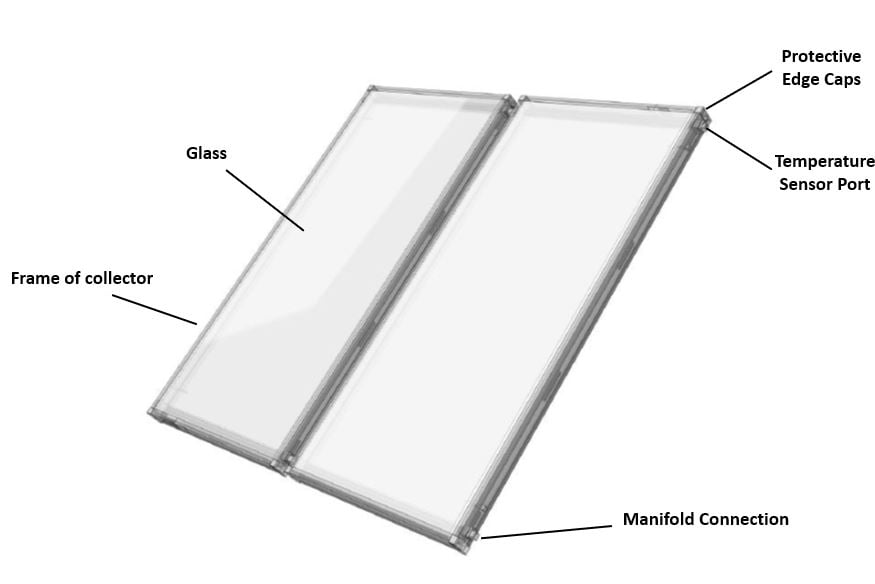 High Efficiency
Titanium Coated Absorber
TiNox Coated Absorber

World leading selective surface. Made in Germany. Allows TitanPower series collector to absorb maximum energy from the sun. 

SRCC Certified 

Eligible for all federal income solar tax credits (ITC). Up to 26% of the total project cost. (USA Projects) 

Low Flow System

Connect up to 14 collectors in one row. Exclusive serpentine absorber with double headers reduces pressure drop allowing for greater efficiency and small circulating pump sizes.

Extendable Warranty

Warranty extensions available  for up to 20 years on eligible commercial solar hot water systems. Contact us for project design requirements.
The TitanPowerPlus™-ALDH29-V3 premium flat plate collector is the latest in flat plate technology. This collector is a step ahead with all-new mounting hardware. Combining advanced technologies and manufacturing processes from around the world, the TitanPowerPlus™-ALDH29-V3 is able to offer cutting-edge performance and premium quality with highly competitive pricing.
The collector frame allows for easy and fast mounting of up to 14 collectors in one row. This time saving mounting system is safe, cost- effective, convenient, and simple for any installation surface. The laser-welded serpentine riser tube flow pattern is perfect for low flow systems. This allows you to save on pump energy usage. The high heat output and parallel connection option makes it the ideal choice for large commercial installations with predictable flow rates.
Extremely high 82% efficiency

Adjusted to large solar installations

Laser-welded absorber and aluminum frame
10 years performance warranty

30 year expected lifetime

SRCC & Solar Keymark Certified