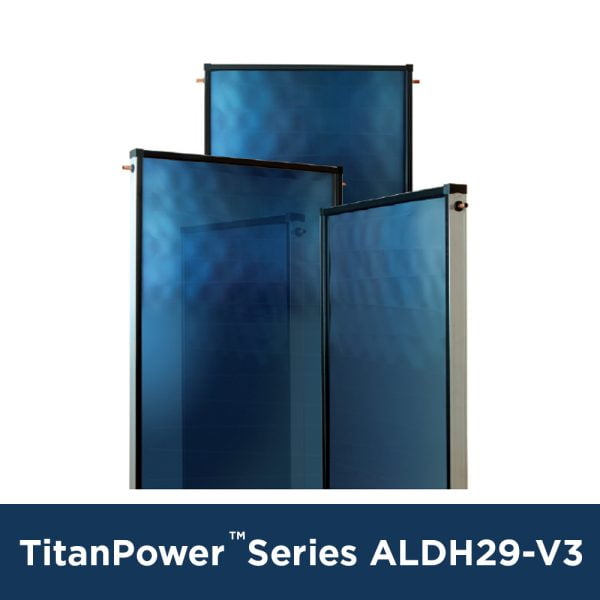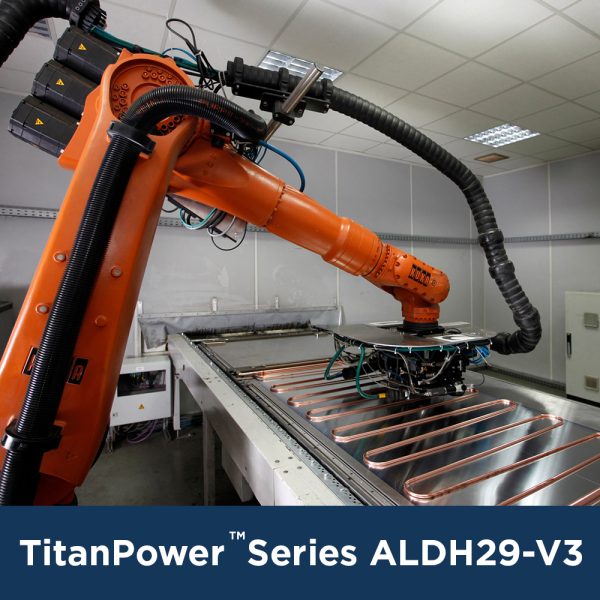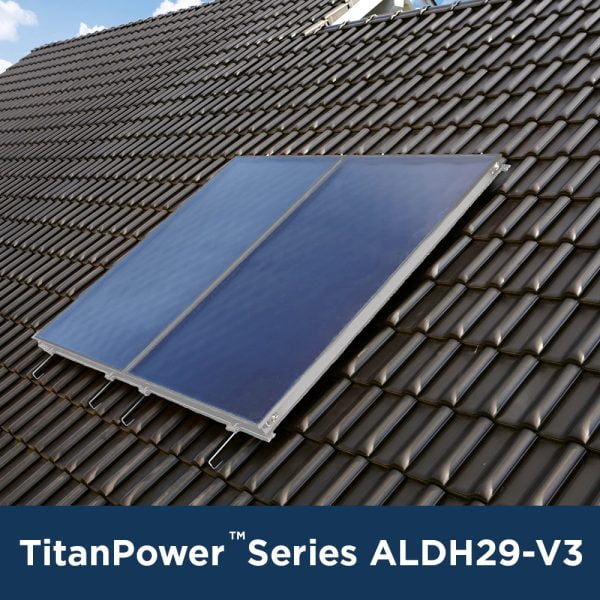 TitanPowerPlus-ALDH29 V3 Solar Flat Plate Collector
Experience advanced solar technology with the TitanPower ALDH29 V3, a flat plate solar hot water collector. Measuring around 4 x 8 ft, this German-made device is encased in an aluminum frame with a laser-welded absorber. Get a quantity discount on a purchase of 11 pcs per pallet. Plus, enjoy solar tax credits with OG-100 certification
How to order? 
Order online or contact sales team directly
24-hour online order confirmation
SunMaxx Solar™: solar hot water equipment manufacturer
Availability and production lead times subject to production queue
Direct-from-Manufacturer Pricing
Experience the value and benefits of our manufacturer-direct pricing on all online listings. For wholesale and distribution inquiries, we encourage you to reach out to our office to receive a tailored offer that meets your needs.
Looking to connect with our office? Give us a call at 1-877-786-6299, and we'll be happy to assist you!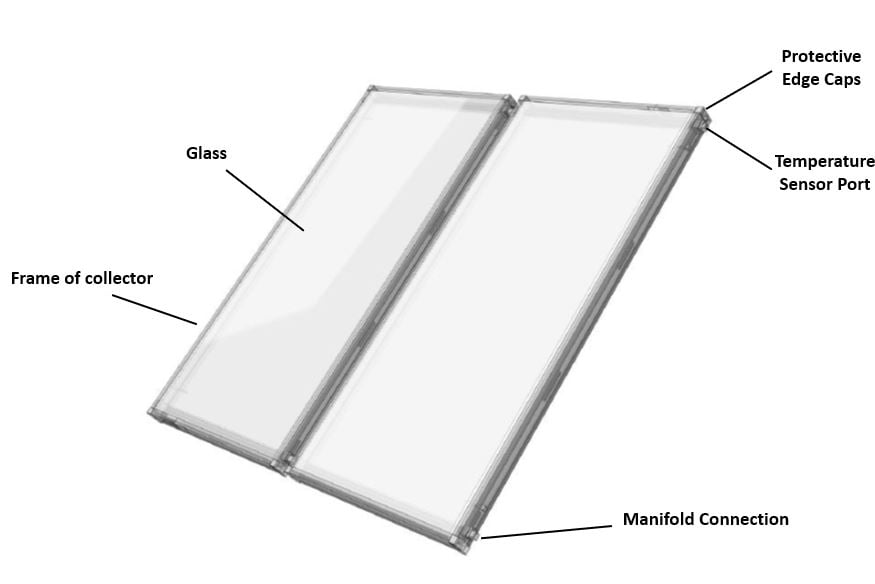 High Efficiency
Titanium Coated Absorber
TiNox Coated Absorber

World leading selective surface. Made in Germany. Allows TitanPower series collector to absorb maximum energy from the sun. 

SRCC Certified 

Eligible for all federal income solar tax credits (ITC). Up to 26% of the total project cost. (USA Projects) 

Low Flow System

Connect up to 14 collectors in one row. Exclusive serpentine absorber with double headers reduces pressure drop allowing for greater efficiency and small circulating pump sizes.

Extendable Warranty

Warranty extensions available  for up to 20 years on eligible commercial solar hot water systems. Contact us for project design requirements.
The TitanPowerPlus™-ALDH29-V3 premium flat plate collector is the latest in flat plate technology. This collector is a step ahead with all-new mounting hardware. Combining advanced technologies and manufacturing processes from around the world, the TitanPowerPlus™-ALDH29-V3 is able to offer cutting-edge performance and premium quality with highly competitive pricing.
The collector frame allows for easy and fast mounting of up to 14 collectors in one row. This time saving mounting system is safe, cost- effective, convenient, and simple for any installation surface. The laser-welded serpentine riser tube flow pattern is perfect for low flow systems. This allows you to save on pump energy usage. The high heat output and parallel connection option makes it the ideal choice for large commercial installations with predictable flow rates.
Extremely high 82% efficiency

Adjusted to large solar installations

Laser-welded absorber and aluminum frame
10 years performance warranty

30 year expected lifetime

SRCC & Solar Keymark Certified
Why SunMaxx Solar
Investing in a complete solar hot water kit from a single manufacturer is essential for ensuring the longevity and efficiency of your solar hot water system. A streamlined approach to sourcing components simplifies the process of installation, maintenance, and servicing.
By choosing a single manufacturer for your solar hot water kit, you can benefit from comprehensive documentation for service and maintenance. This approach helps prevent issues arising from improperly installed or maintained systems. Studies show that over 60% of solar hot water systems fail due to incorrect installation or lack of proper maintenance.
Purchasing a complete kit from one manufacturer guarantees compatibility between components and streamlined support from the provider. This ensures that you have access to knowledgeable experts who can address any concerns or questions related to your specific system. Furthermore, a single manufacturer can provide a unified warranty, eliminating the need to deal with multiple companies in case of any issues.
In summary, investing in a complete solar hot water kit from a single manufacturer is a wise decision for homeowners and businesses alike. It ensures smooth installation, proper maintenance, and reliable long-term performance, maximizing the return on your investment and providing a sustainable hot water solution.