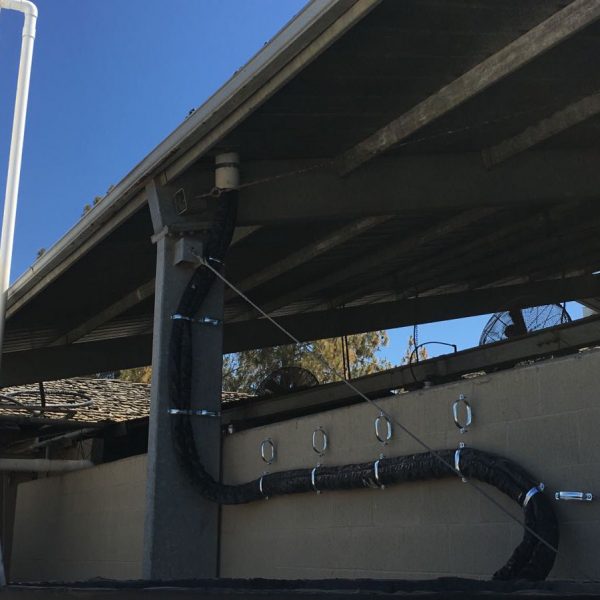 5/8IN Dual Solar Line Set 82 ft Solar Hot Water Piping Stainless Steel
82 feet (two pipes), 164 feet total pipe
5/8″ pipe size (flexible)
R Value: 4.8
Pre-insulated with UV protection layer
Thermostat wire incorporated into insulation jacket
NSF listed (safe for drinking water), stainless steel
Made in EU
How to order? 
Place your order online or contact our office to order directly with the sales team.
Orders placed online will be confirmed within 24 hours by our order team.
SunMaxx Solar™ is a manufacturer of solar hot water equipment.
Availability and production lead-times vary based on our production queue.
Manufacturer Direct Pricing
Please note the referenced prices online are for manufacturer direct pricing only. For wholesale & distribution inquires, please contact our office for an offer.
Want to speak with our office? Call us 1-877-786-6299
Advantages of FlowMaxx™ Flexible Stainless Steel Piping
SunMaxx FlowMaxx™ series stainless steel flexible piping saves time and money when installing hydronic or solar thermal systems.
Suitable for all hydronic heating & cooling applications

Stainless steel piping NSF listed: suitable for drinking water
Easy click and go reusable line set connectors

Save time & money with reduced installation costs (reduce cost and maintenance of solar thermal systems)
How does it work?
Simple plug and play FlowMaxx series.
1
Plan piping path of where you want to run your pre-insulated piping
2
Install line set clamps (for supporting piping)
Recommend every 24 – 36″ (vertical 36″, horizontal 24″)
3
Mount piping in line set piping support
4
Install couplings (if required)
If required, install line set couplings when joining two sections of line set together.
5
Install lineset connectors
Install connects to transition from the stainless steel piping to your existing building piping or equipment (tank, pumps, etc).
What parts & accessories do I need?
Universal fittings (for FlowMaxx series piping). Easy to stock in your tech-van, less parts to inventory.