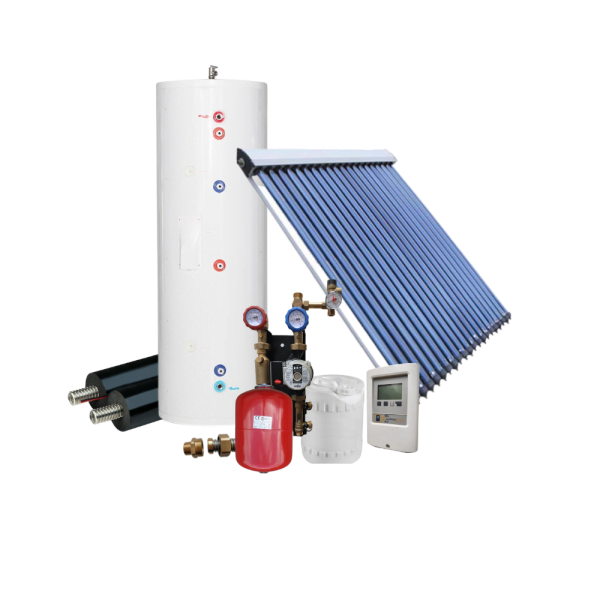 HelioMaxx™ 132G Glycol Solar Hot Water Evacuated Tube Collector Kit
The HelioMaxx™ Prepackaged solar hot water kits provide an easy way to switch to solar and include all necessary components. The 132G glycol system is ideal for colder climates and can supply enough hot water for a household of 4-6 people.
How to order? 
Order online or contact sales team directly
24-hour online order confirmation
SunMaxx Solar™: solar hot water equipment manufacturer
Availability and production lead times subject to production queue
Direct-from-Manufacturer Pricing
Experience the value and benefits of our manufacturer-direct pricing on all online listings. For wholesale and distribution inquiries, we encourage you to reach out to our office to receive a tailored offer that meets your needs.
Looking to connect with our office? Give us a call at 1-877-786-6299, and we'll be happy to assist you!
HelioMaxx™ 132G Glycol Solar Hot Water Evacuated Tube Collector Kit
SunMaxx Solar offers pre-packaged solar hot water heating systems for both the do-it-yourself customer and the professional installer. Each system includes the primary components required when installing a solar hot water heating system. It is our goal to keep our product cost low in order to ensure that we are making renewable energy products more affordable to the community.
Product Description
The HelioMaxx™ Prepackaged solar hot water kits make going solar easier then ever before! Our HelioMaxx™ residential kits have been designed by the SunMaxx engineering team to provide domestic hot water for your home using the best engineering practices available word-wide. All kits include the main system components including the solar storage tank, piping, controller, pump station, and glycol.
This 120G glycol system is ideal for colder, northern climates where freezing problems would damage or destroy other solar hot water systems and will provide enough hot water each day for a household of 3 to 6 people.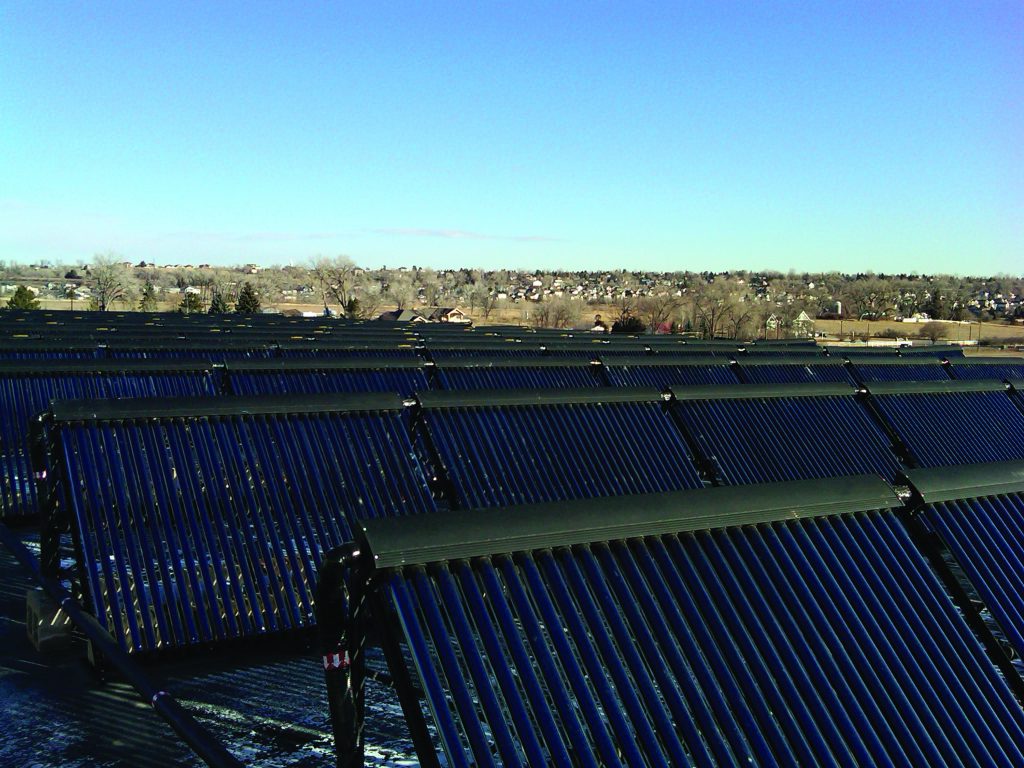 List of components
2x 1″x 1/2″ MIP x FIP Brass Bushing (Lead Free) (A3)

2x 1IN Ball Valve (Full Port Threaded) (A4)

4x 1′ Copper Pipe 1″ (A9)

4x 1″ Press to Female Adapter (A10)

2x Bushing 3/4″ Male to 1″Female (A18)
Over 50% subsidy

StorMaxx Premium storage tank

UniMaxx integrated pump station

Patented innovative components

Hassle-free installation
Retrofits virtually any existing system

10 years performance warranty

Comprehensive turn-key package

SRCC & Solar Keymark Certified

Manufacturer Direct Quality and Pricing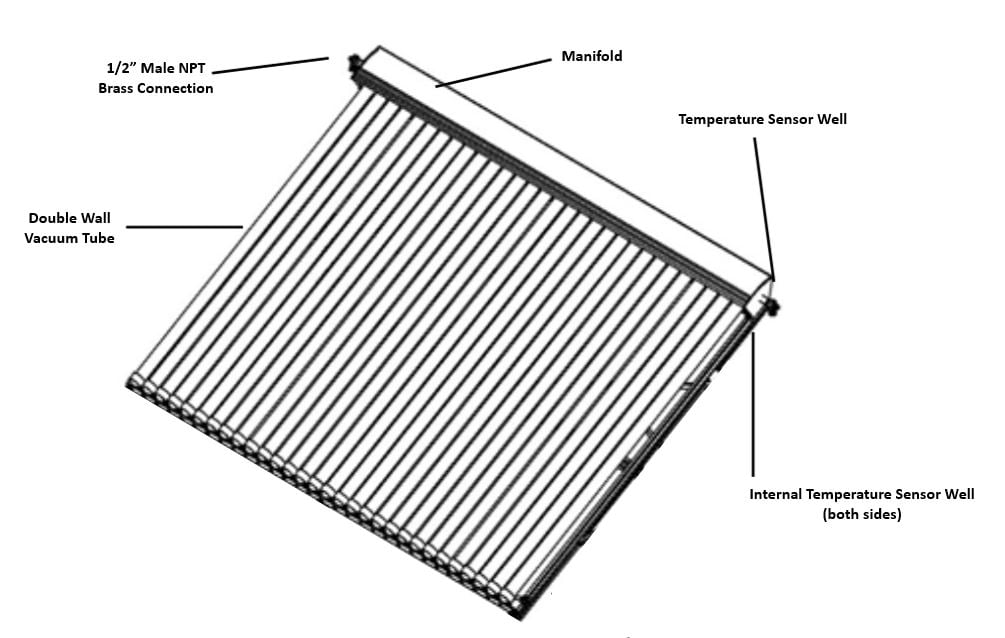 Quick Sizing
Calculators & Guides
Important information
Please note that mounting parts are not included in our pre-packaged solar hot water kits. The mounting system required for your solar collectors will depend on a number of factors, such as the type of roof material and rafter spacing.
But don't worry, we have a handy calculator that can help you determine which mounting parts you'll need for your system. Feel free to use it to ensure you have all the necessary parts for your installation. We're here to help make your solar hot water project a success!
Why SunMaxx Solar
Investing in a complete solar hot water kit from a single manufacturer is essential for ensuring the longevity and efficiency of your solar hot water system. A streamlined approach to sourcing components simplifies the process of installation, maintenance, and servicing.
By choosing a single manufacturer for your solar hot water kit, you can benefit from comprehensive documentation for service and maintenance. This approach helps prevent issues arising from improperly installed or maintained systems. Studies show that over 60% of solar hot water systems fail due to incorrect installation or lack of proper maintenance.
Purchasing a complete kit from one manufacturer guarantees compatibility between components and streamlined support from the provider. This ensures that you have access to knowledgeable experts who can address any concerns or questions related to your specific system. Furthermore, a single manufacturer can provide a unified warranty, eliminating the need to deal with multiple companies in case of any issues.
In summary, investing in a complete solar hot water kit from a single manufacturer is a wise decision for homeowners and businesses alike. It ensures smooth installation, proper maintenance, and reliable long-term performance, maximizing the return on your investment and providing a sustainable hot water solution.