Air pressure testing
Mariusz B
Pressure testing kits schemes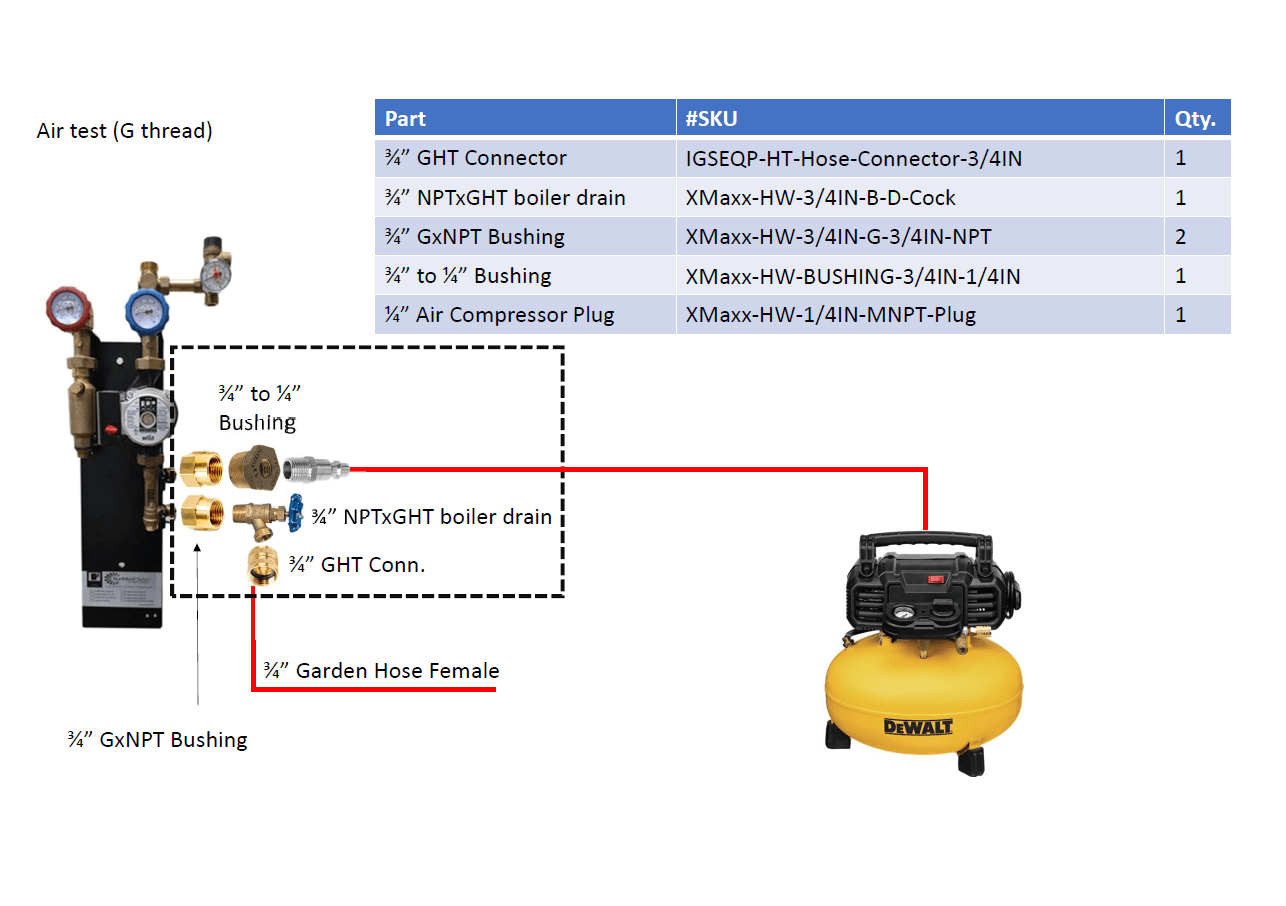 Parts in black box should be pre-assembled. Make sure you are using proper threading kit.
Before testing make sure system has no fluid inside - drain the system
Connect Air Test Kit like on the schemes above
Turn Flow Meter valve in horizontal position - allowing the air to go in via upper charging port
Open upper and bottom charging port valves (black valves)
Open boiler drain valve (connected to garden hose)
Turn on the Air Compressor
Wait a while for air to circulate in the system
Close bottom drain port and boiler drain valves
Build the pressure to 87 PSI
Close upper charging port valve and turn off the Air Compressor
Verify if no air leaks in the system
When system does not loose pressure for 10 minutes Air Test is completed.