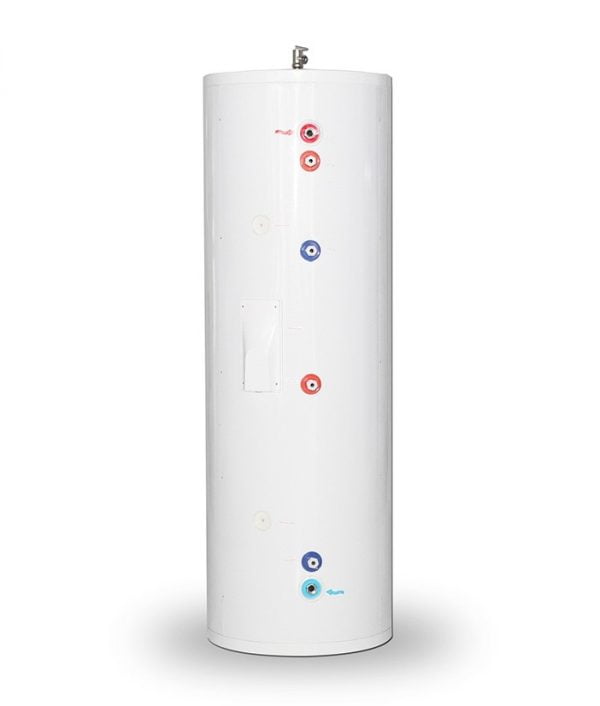 132G StorMaxx™ ETEC Solar Storage Tank – 2HX
Introducing the 132-gallon StorMaxx™ ETEC Tank, crafted to last with a stainless steel inner tank. With its two heat exchangers, this tank promises enduring performance. Its measurements of 27.6in x 74in make it a smart and sleek addition to your space.
How to order? 
Order online or contact sales team directly
24-hour online order confirmation
SunMaxx Solar™: solar hot water equipment manufacturer
Availability and production lead times subject to production queue
Direct-from-Manufacturer Pricing
Experience the value and benefits of our manufacturer-direct pricing on all online listings. For wholesale and distribution inquiries, we encourage you to reach out to our office to receive a tailored offer that meets your needs.
Looking to connect with our office? Give us a call at 1-877-786-6299, and we'll be happy to assist you!
StorMaxx™ ETEC solar tanks are suitable for storage of hot water without contamination and for long lifetime due to their stainless steel SUS 316L inner material. Because of the large thickness of polyurethane insulation, the tank exhibits very good thermal performance.
StorMaxx™ ETEC solar tanks include 2 bare tube steel coil heat exchangers. A copper coil consisting of 0.6in diameter tube provides very good heat exchange. The electric element is not included in the tank. The electric element can be added to the tank which has  1 IN port.

StorMaxx™ ETEC Tank Features
Long lifetime due to Stainless steel SUS 316L

2 Heat Exchanger inside the tank

Excellent thermal performance
Suitable for domestic 

installations
What parts & accessories do I need?
Universal fittings (for FlowMaxx series piping). Easy to stock in your tech-van, less parts to inventory.
Why SunMaxx Solar
Investing in a complete solar hot water kit from a single manufacturer is essential for ensuring the longevity and efficiency of your solar hot water system. A streamlined approach to sourcing components simplifies the process of installation, maintenance, and servicing.
By choosing a single manufacturer for your solar hot water kit, you can benefit from comprehensive documentation for service and maintenance. This approach helps prevent issues arising from improperly installed or maintained systems. Studies show that over 60% of solar hot water systems fail due to incorrect installation or lack of proper maintenance.
Purchasing a complete kit from one manufacturer guarantees compatibility between components and streamlined support from the provider. This ensures that you have access to knowledgeable experts who can address any concerns or questions related to your specific system. Furthermore, a single manufacturer can provide a unified warranty, eliminating the need to deal with multiple companies in case of any issues.
In summary, investing in a complete solar hot water kit from a single manufacturer is a wise decision for homeowners and businesses alike. It ensures smooth installation, proper maintenance, and reliable long-term performance, maximizing the return on your investment and providing a sustainable hot water solution.